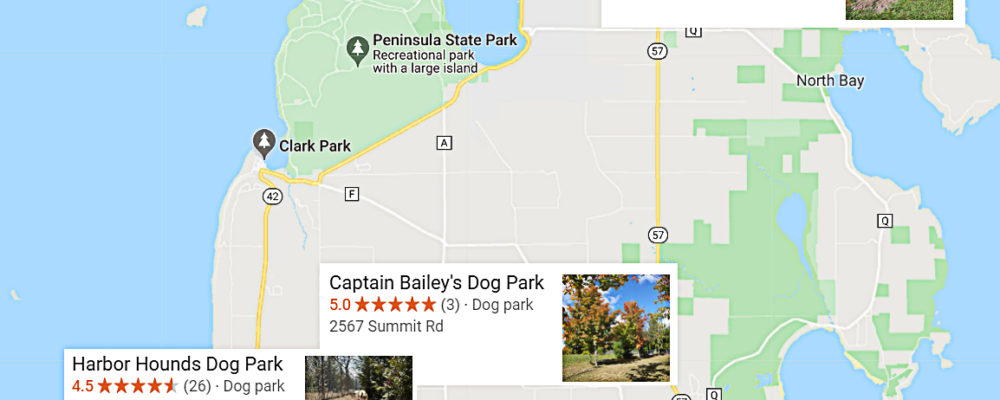 Harbor Hounds Dog Park, Egg Harbor
Features include both a large dog and small dog areas with two acres total of fenced play area. There are benches and picnic tables in both areas. Water is provided in summer and a porta-pottie is available. The park is a project of the Village of Egg Harbor, donations by park users are appreciated. Open year round located in Village View Park in Egg Harbor, one block east of Highway 42 at the corner of Church Street & Harbor School Road.
Sister Bay Dog Park
This 200′ x 300′ grassy area is entirely fenced in and is equipped with picnic tables and "mutt mitts." All are welcome and encouraged to bring their dogs to Sister Bay to play and socialize in a safe, comfortable environment. There is no fee for use of the dog park. Located adjacent to the Sister Bay Sports Complex on Autumn Court.
Captain Baileys Dog Park, Baileys Harbor
Separated large and small dog parks on 40 acres east of the Waste Water Treatment Plant.
2567 Summit Rd, Baileys Harbor.