A Peninsula Park-View * * * Robins Nest Cottages
We go above and beyond!
IMPORTANT GUEST INFORMATION, please read all
Covid-19 has brought a lot of uncertainty to the world and has changed what 'normal' looks like. Door County communities and businesses have been busy developing policies and procedures that help provide safer travel to our area. A Peninsula Park-View and Robins Nest Cottages go above and beyond their recommendations.
Each guest can rest assured that our concerned staff remembers many of our repeat guests and they care about each guest.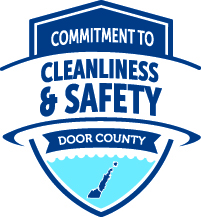 Everyone working at A Peninsula Park-View and Robins Nest has been trained to ensure the health and safety of guests, staff and waste disposal (to protect the environment).
We follow the State and County Commitments to Cleanliness and Safety and keep in touch with additional recommendations by some of the top researchers about Covid-19 disinfection.
Using CDC guidelines, we clean and disinfect every surface using natural products plus a small amount of bleach. We provide lawn and pool furniture, but cannot disinfect them between users. We suggest you bring your own lawn furniture or disinfecting wipes. We will provide bleach spray by request. We use no chemicals on the flowers or lawn, so they are not perfect. Guests are welcome to pick a dandelion to add to their salad.
~~ We are all adjusting to the current situation. Please note these changes:
Due to extensive cleaning, we require 2 or more nights. Call for weekly rates and specials.
For the safety of all, please wear a mask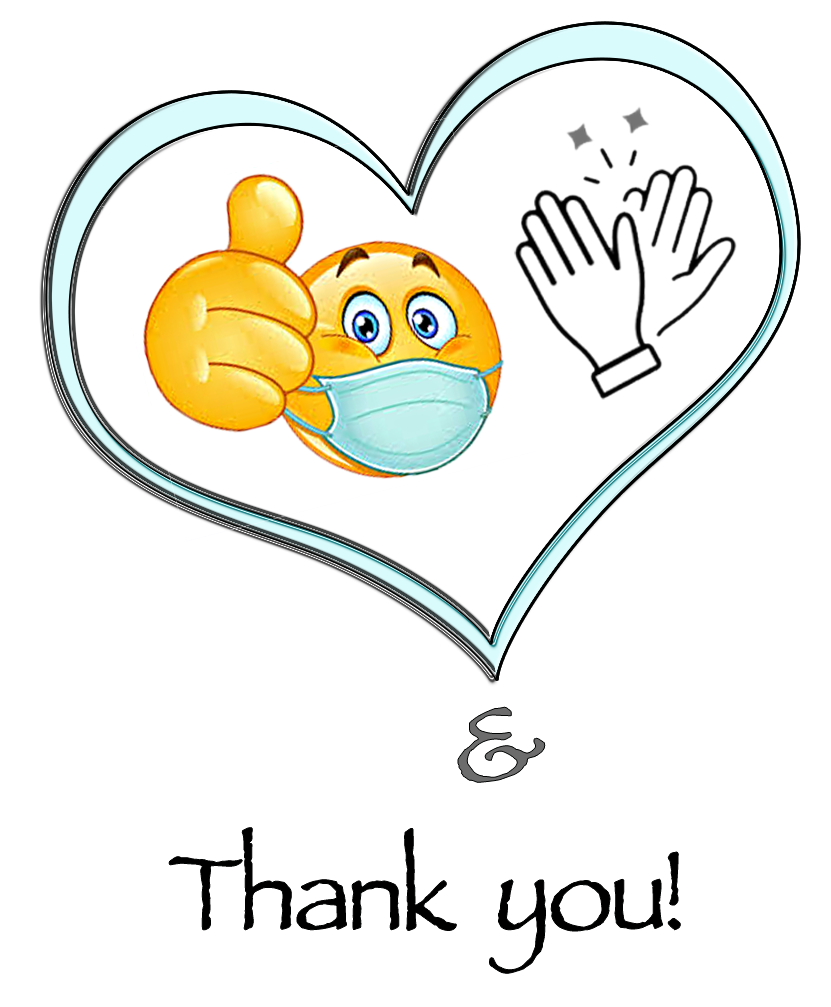 and maintain 6 foot social distancing. Click link to download: DCMC public health commitment to safety flyer
Our office staff is available at a slide open window from 8AM – 5PM. This window is located on the Hwy A side of the main office, next to the bicycle repair tools. Call 920-854-2633 if we are not there and for assistance after 5PM. It will forward to Carole's cell phone, so please let it ring. Yes we are offering FREE fair trade organic coffee & also Danish Kringle! It is served from this window 8AM -10AM
* Due to COVID19 safety of our staff, we do not provide daily housekeeping.
Guests in Rooms & Suites place towels you want to trade for clean towels outside your door by 10AM. Put your garbage bag and recyclables on the porch outside your room when you leave or between 10AM and 2PM when you need us to dispose of it. There are recycle bins in the front yard and by the Gathering Room, and a dumpster located in the gravel parking lot by the pool. Call if you need anything else.
Many events have been cancelled, but Door County is adapting and has much more than events to offer you! There are more than 70 parks and natural places to enjoy. You can also follow favorite Door County businesses on social media to keep up to date on what they are doing.
Door County is committed to CDC and WEDC recommendations and to the Commitment to Cleanliness and Safety Initiative. This initiative helps to ensure the safety for both visitors and residents by pledging to follow safety guidelines from Door County Medical Center and Door County Public Health. A Peninsula Park-View and Robins Nest Cottages goes a step beyond. We believe we have the best housekeepers in Door County!
Need a COVID-19 cancellation??
If you reserved your stay before May 1, you may cancel one week or more before the start of your reservation and we will provide a gift, with no cancellation fee or seasonal limitation, so we can meet you in the near future.